Dad and I made another trip down over the Easter weekend. Bayou Bob came down on Friday afternoon and the three of us worked to get the generator running, and install the fuel filters.
Thursday, April 17, 2003
Flew into Houston, TX and rented a car. It was more of a "speck" really. We drove into the South Yard just as everyone was going home for the weekend. Dad and I went to Bayou Rose shipping place and got the parts and stuff we shipped ahead of time.
Friday, April 18, 2003
Couldn't sleep so Dad and I got up at 4:30am and headed down to the Tug. We accomplished a lot today. All of the new fuel filters are installed and working. The 2-71 is running with new injectors, but the generator end is proving to be difficult. Robert arrived about noon time and we worked on clearing the rope from the prop without success. A fellow named John stopped by and was very helpful. We all worked on the generator wiring until 10:00pm.
Saturday, April 19, 2003
Saturday, we pulled about 25 feet of 2 inch rope from the prop shaft with a come-a-long. Finally got to run the engine under some prop load at the dock. Dad and John rewired the generator and it works!!!!!!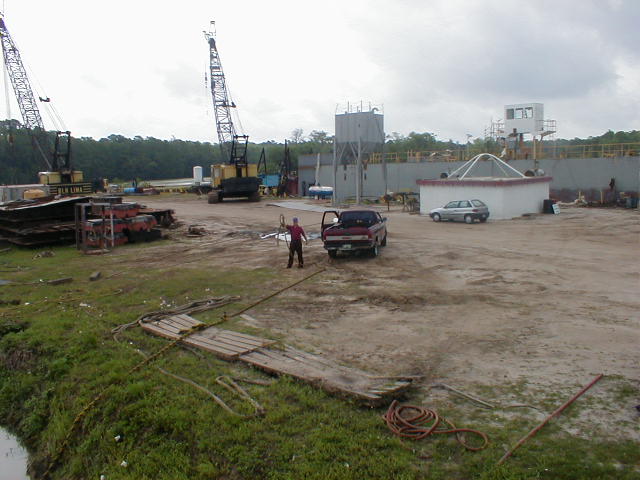 The dock lines were tight enough to walk across!!!! But she stayed put and ran for about five hours under load. The wind was blowing pretty hard, so we decided to wait for Sunday to make our trip up the river for a test run.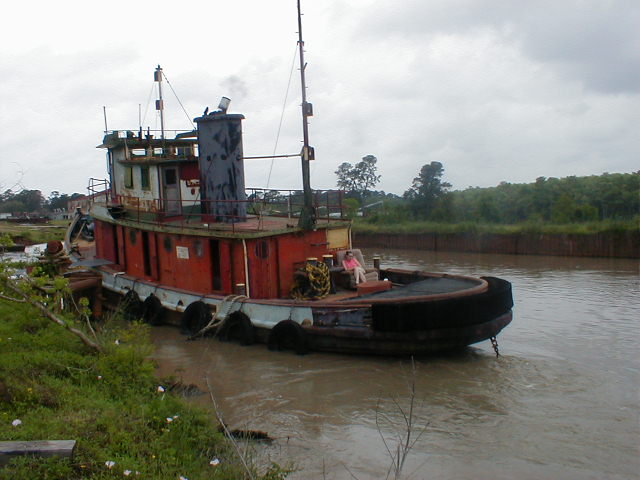 Sunday, April 20, 2003
Cousin Frank, Marge and Lauren drove over from Houston Saturday night. Sunday morning around 7am, we checked everything out and the Tug left the dock for the first time under power since 1981!!!! What a thrill!!!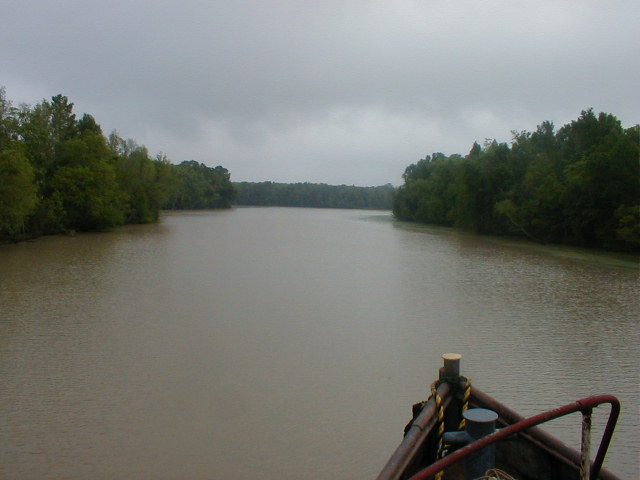 After lunch, we decided to go again. Bayou Bob decided to stay on shore so he got better pictures of us underway.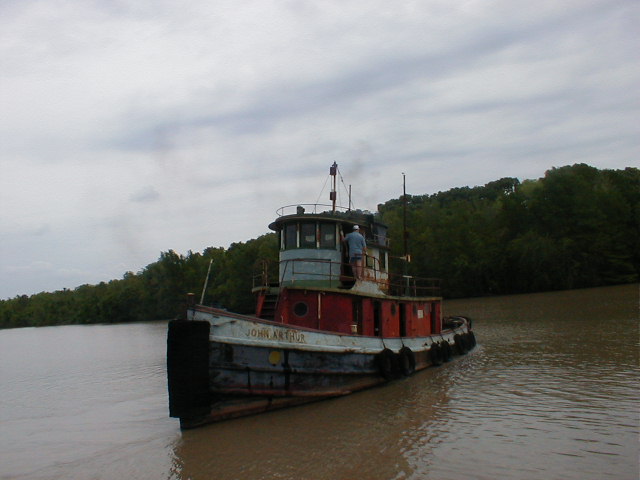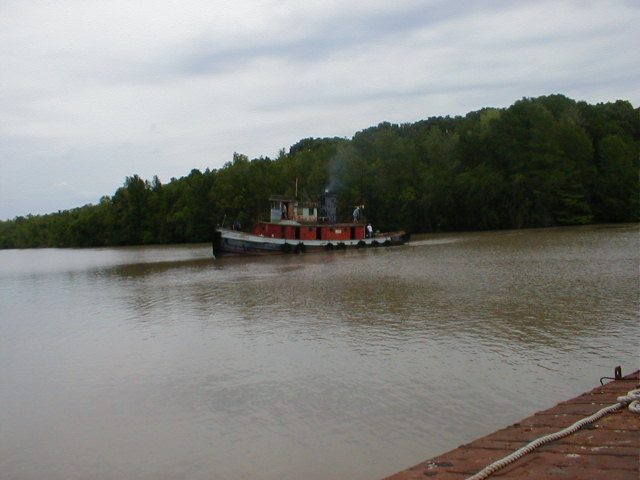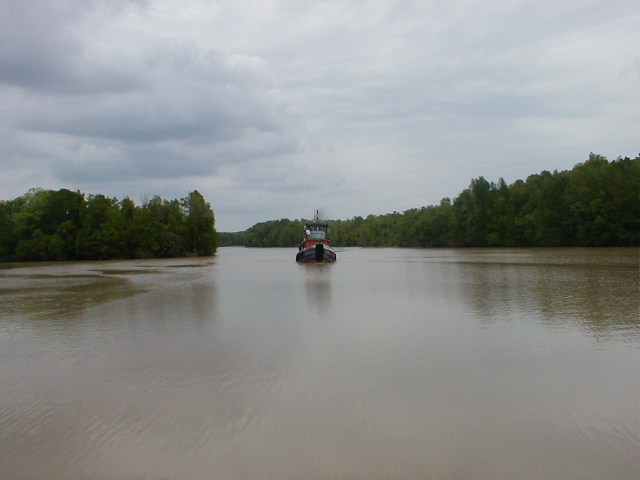 This time Dad recommended that I back the tug in to the dock so everyone would know it had been out on a trip. No problems.
The tug handles pretty well, and the biggest worry is starting air pressure. So planning your starts is very important. Well, the clue worked. The first words from the shipyard manager was "I guess you took her out for a ride."
Monday, April 21, 2003
Planned next trip and made some notes. Dad and I drove back to Houston to eat dinner with Frank and Marge.
Tuesday, April 22, 2003
Fly Back Home.