Well, I'm the first on my block. Back in June of 2002, I called about a 6 cylinder Atlas Imperial Diesel Engine. It sounded like a great deal. The fellow told me it was 400 Horsepower, 6 Cylinder, Direct Reversing, and it runs!!! Wow!! Oh, and it comes with a Tugboat. Now we're talking FUN!!! I have wanted a Tugboat for some time, but the boats that were in my price range as a toy were not really boats. They were more like memories of boats. After some investigation, I decided to go and take a look at this one for myself. So down to Bayou Country I went. Yep. It's mine. I will bring it home this summer from central Louisiana. It's 70 feet long, 18 feet wide, and about 22 feet tall from the waterline. It's a single screw with a 4 blade 6.5 foot diameter bronze propeller.
Here are a couple of pictures and some short movies.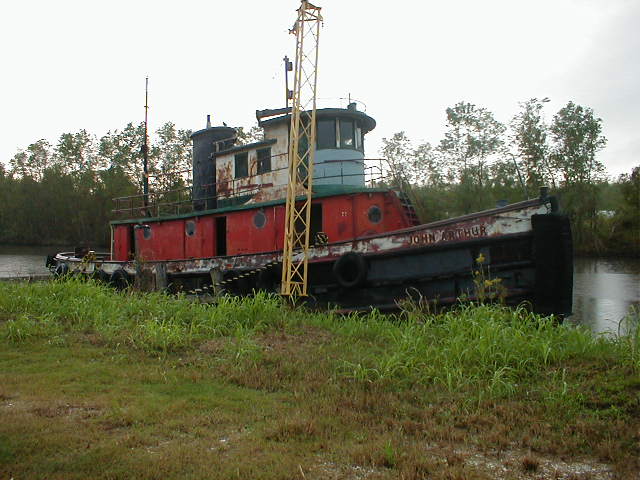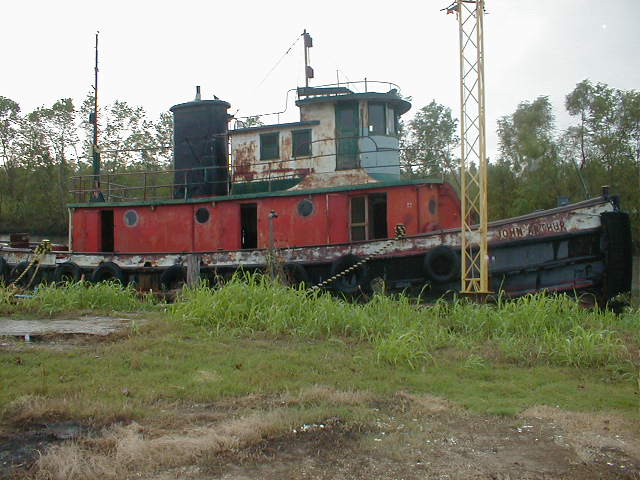 Here's a picture of the John Arthur working in the early 1970's. This photo came from Stewart Marshall. He's Mr. Atlas Imperial in my view. Mr. Marshall was the regional parts representative for Atlas Imperial on the Gulf Coast through the 1970's. He remembers the John Arthur well. His website is here: Marshall Machine Works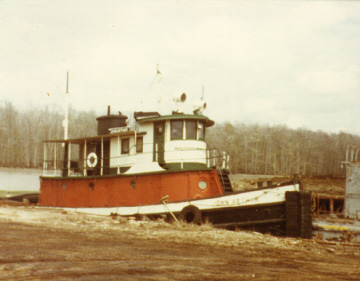 I'm always looking to talk to people about the Tug, so if you have questions, comments, or whatever, please email me.
George